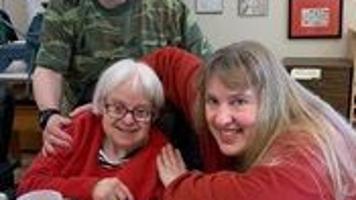 Keeping 'congregate' living facilities safe from COVID-19 | Business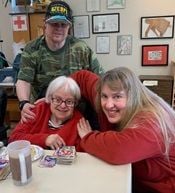 FOR THE REGISTER

Saanen Kerson, the associate director of Vine Village, first learned about COVID-19 in January from a relative living in China.
Napa's Vine Village provides residential care and supportive services for people with developmental services.
Saanen knew that she needed to develop a plan quickly because people with developmental disabilities and autism are more susceptible to infections and health complications than other people.
With no pandemic experience or plans to draw on, Saanen and her staff were faced with complicated decisions about how to protect residents and staff.
First, in February she began ordering cleaning supplies, personal hygiene items, and food in anticipation of shortages to come.
Vine Village was on immediate lockdown. They closed their Arts and Agriculture Day Program for people from the greater Napa community who have developmental disabilities.
Then they started Zoom classes and sent supplies, so that Day Program clients could continue to participate in classes.
At the same time, residents of Vine Village were no longer allowed to leave for jobs, shopping, or other off-campus activities.
However, residents still have all of their on-site programs, such as, art, exercise, games, movies and gardening, to keep them busy. They also have 25 acres for nature walks, biking, horseback riding, and finding quiet time alone.